Types of High Pressure Filters
High pressure filters usually refer to filters with working pressure of 320bar and above. We mainly provide three types of high pressure filters, YPH series high pressure filters(420bar), PHA series High Pressure Filter(420bar) and HM5000 series filters(320bar). This article mainly introduces YPH series high Pressure Filters.
Description
YPH series high pressure filters are installed in the pressure pipeline of the hydraulic system to filter the solid particles and colloidal impurities in the working medium and effectively control the pollution degree of the medium.
Technical Data
Operating medium: mineral oil, emulsion, water-glycol, phosphate ester (resin-impregnated paper just for mineral oil)
Operating pressure (max): 42MPa
Operating temperature:- 25℃~110℃
Indicating pressure drop: 0. 7MPa
Filtration rating: 3 microns to 60 microns
Filter material: glass fiber, filter paper, stainless steel wire mesh, stainless steel sintered fiber felt.
Filter head material: Aluminum forgings
Filter housing material: Aluminum forgings
Ordering Information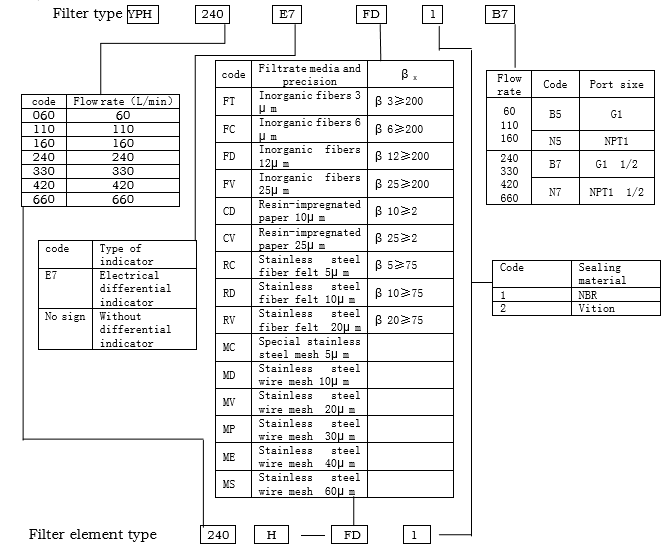 Drawing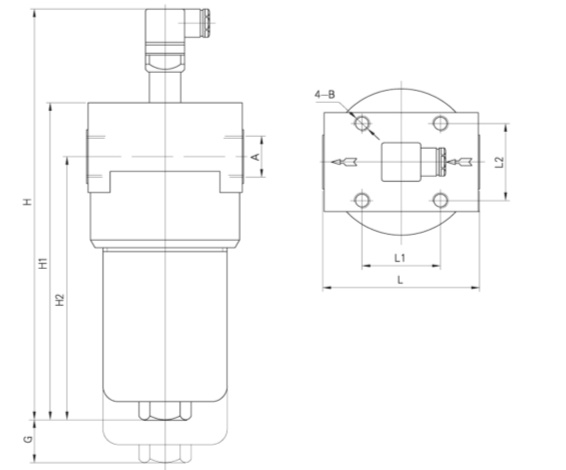 Dimension

Tell us the following information, we will recommend the appropriate filter for you
1. Filter media
2. Working Pressure
3. Connection Size
4. Filtration accuracy (microns)
We also offer Medium Pressure Filter, Low Pressure Filter and Filter Elements.