High Pressure Inline Filter PHA
The second High Pressure Filter PHA produced by our company can effectively replace sofima MHT pressure filters. High pressure inline filters are installed in the hydraulic pressure system to filter solid particle and slimes in medium and effectively control cleanliness. Its structure and connection form facilitate the integrated assembly of other hydraulic components.
Technical Data
Operating medium: mineral oil, emulsion, water-glycol, phosphate ester (resin-impregnated paper just for mineral oil)
Operating pressure (max): 42MPa
Operating temperature:- 25℃~110℃
Indicating pressure drop: 0. 5MPa
By-pass valve unlocking pressure: 0.6MPa
Filter head material: cast iron
Filter bowl material: forged steel
Seals material: standard NBR

HOW TO ORDER THE COMPLETE FILTER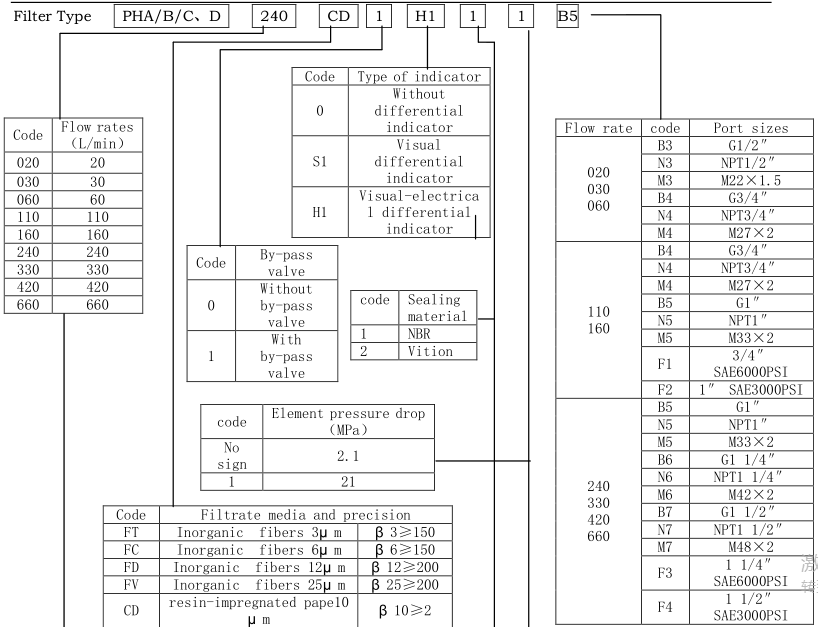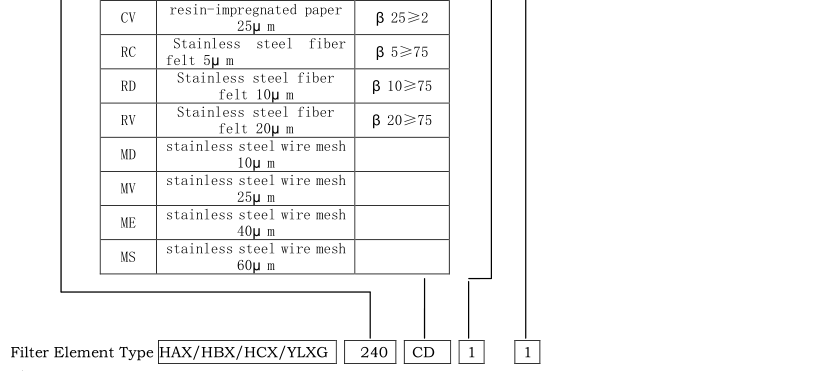 DIMENSIONAL LAYOUT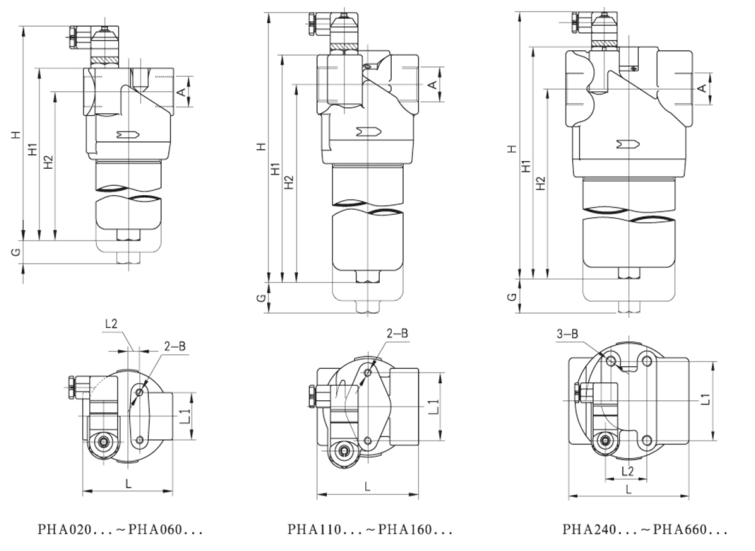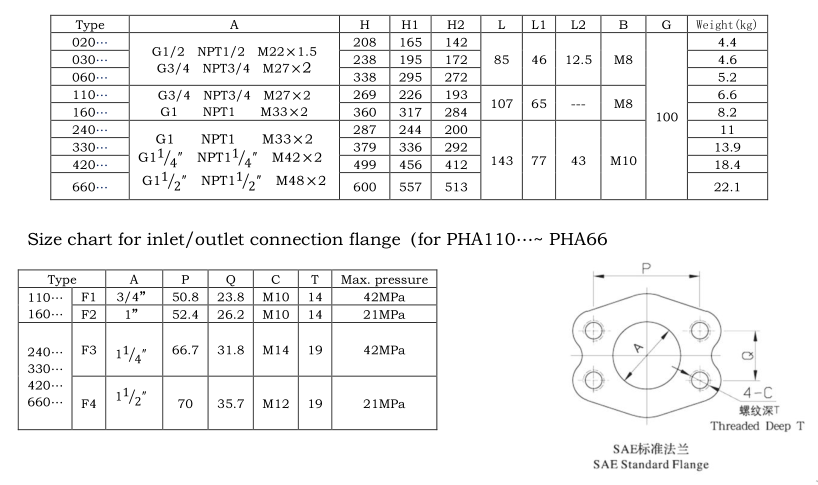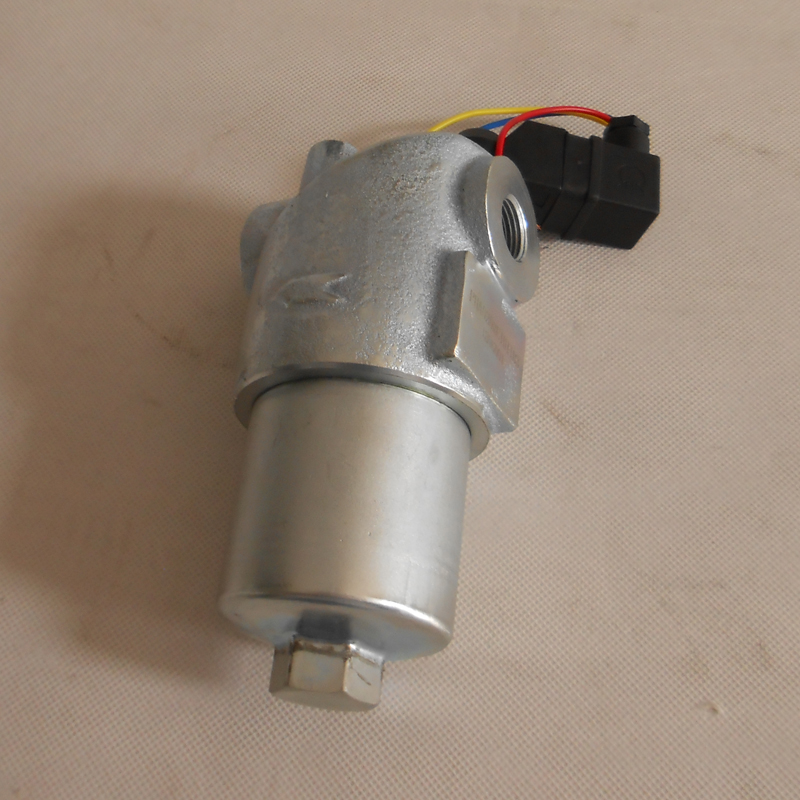 Tell us the following information, we will recommend the appropriate filter for you
1. Filter media
2. Working Pressure
3. Connection Size
4. Filtration accuracy (microns)
We also offer Medium Pressure Filter, Low Pressure Filter and Filter Elements.